Hi, I'm Tanaka, a member of the organising committee. I will be in charge of this event again this year.
Since last year's event
We've been saying since last year that we'd be doing it again this year, and we thought we'd have to do it in real life, but we've decided that we'd like to do it online again this year.
By the way, the number of WooCommerce sites is increasing. Like last year's article, the number of active installations of my Japanaized for WooCommerce plugin was 8,000 (early August 2020), and now it's 15,000 (estimated as of September 2021). By next year, we expect to have more than 20,000.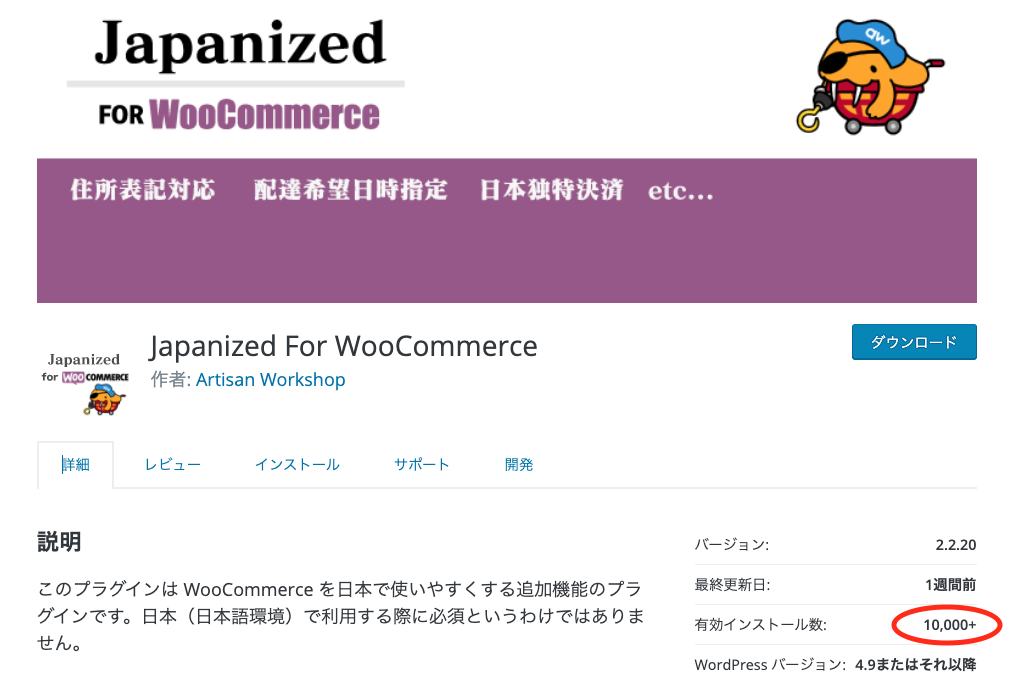 This year, based on the success of last year's event, the committee decided to make it an event where more people can get to know WooCommerce and use it more.
Let's Woo it!
It was decided to focus on workshops, so that everyone could experience WooCommerce together, and the tagline was "Let's Woo it!
Woo EC Fes Japan 2021 dates
Friday 19 November 2021 & Saturday 20 November 2021
The main session will be held on Friday evening 19 November 2021 for two hours and the session and workshop will be held on Saturday 20 November.
Session and workshop content will be updated in due course.
Please keep your schedule open for these two days. Tickets and other information will be available in early October.
Call for sponsors and speakers
To coincide with the launch of the website, we have launched a " Call for Sponsors " and a " Call for Speakers ".
We'd love to hear from you if you'd like to join us in making WooCommerce a success.